Zagreb Cable Car Location
Location of the departure station. Map, address, coordinates and directions. See which tram and bus lines will take you to the location.
Open in Google Maps:
https://goo.gl/maps/3WbTtGtSo88Nr7hB9
Zagreb Cable Car address
Address: Dolje, 10000 Zagreb
GPS Coordinates: 45.861077, 15.982681
Arrival by car
If you want to get to the Cable Car location with your own car, you don't need to worry. You can park for free in the public area next to the Cable Car main building. You can also park your car in the official garage. Click the link at the top of the page to start navigating Google Maps. If you are using another navigation, enter the coordinates or address.

Arrival by tram
You will need to take tram number 15, which departs from the Mihaljevac station. The Sljeme Cable Car is located at the fourth (last) station named – Gračansko Dolje. The tram stop is located just next to the Cable Car, so you won't miss it. The ride from the Mihaljevac station to the Zagreb Cable Car takes 6 minutes. The trams that will take you to the Mihaljevac station are line numbers: 8, 14, 15 and 33. It is interesting to note that this is the shortest tram line in Zagreb. Also, here you can experience the ride through the beautiful nature.
Arrival by bus
The bus lines that will take you to the departure station are 233 and 227. Line 233 departs from Mihaljevac on one side and Markuševac on the other. Line 227 starts from Svetice or Gornji Bukovac. We recommend that you further check the information on bus routes because they are subject to change. Visit the official ZET website for more information.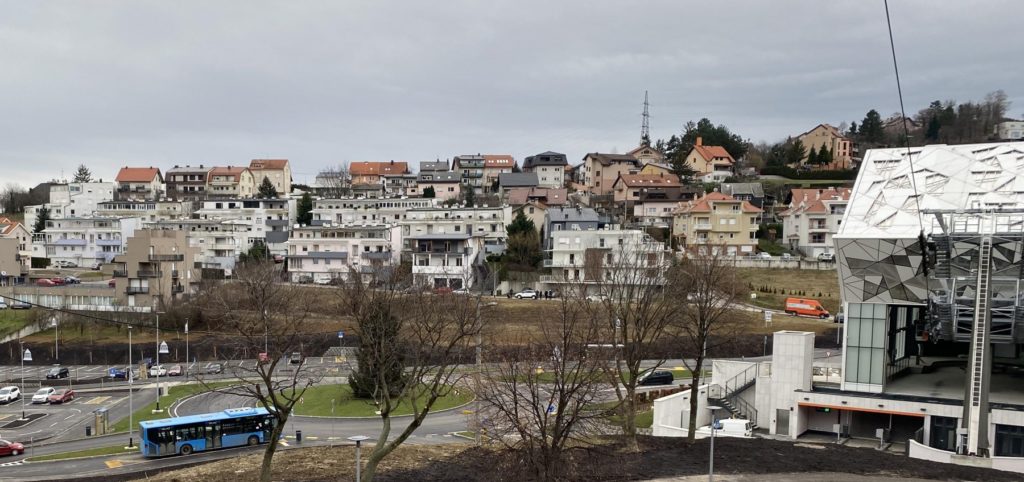 Location
It is important to plan your trip well no matter which type of transport you take. It is possible to bring ski equipment in the gondola. In case of bad weather conditions, tram line number 15 may not be operating. In case of this event ZET will arrange bus transportation. Also, on weekends, trams and buses run more often and no major problems have been reported.